This content contains affiliate links. When you buy through these links, we may earn an affiliate commission.
A few months ago, I explored the current state of diversity in children's book publishers. While I found there were some developments in kidlit photography of children of color, there were certainly not enough. Many of the "diverse" books come from white, straight, and cis creators, and so there is still a lack of titles written and illustrated by people who are members of the communities being portrayed. While any increase in multicultural representation is beneficial, credibility is more important than just visibility. When people read about their culture, it is often the nuances of experience that can be relied upon.
Given these results, I wanted to research specifically diverse publishers and imprints (publishing company divisions) that focus on children's lives. All of these companies share a mission to print diverse books, prioritizing the authentic depiction of the diverse experiences of ethnic and cultural identities as well as demonstrating a myriad of genders, sexual orientations, and abilities. Below, I've put together a list of the different kids publishers and imprints you need to look up.
Bolden Agate
Agate Bolden publishes adult and children's books by and about African Americans. They now only have one children's book, Crown: An Ode to the Fresh Cut, written by Derek Barnes and illustrated by Gordon C. James. Written in cheeky rhyme style, it relates the experience of a young black boy getting a haircut and is a multiple award winner.
Barefoot Books
Originally, Barefoot Books was a small, independent publisher outside of England. Since 1992, the company has expanded beyond the homes of its owners, while retaining its desire to create high-quality stories that champion kindness and honor diversity. In 2012, Barefoot Books won the IPG Diversity in Publishing Award for "continued commitment to cultural and ecological diversity," and their books remain insightful, environmentally minded and culturally diverse.
Beach publishing house
Beach House Publishing is a Hawaiian-based company that publishes activity books, tablets, and picture books on "the island's culture, history, ethnic landscape, and geography." This is essential work they do, given Lee & Low's latest findings on how few books are being published by and around Pacific Islanders.
flamingo outbreak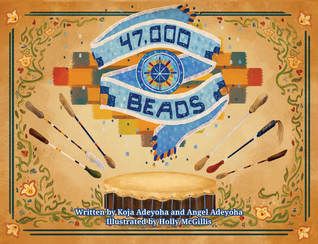 Not only do they have a great name, but the Flamingo Rampant also does an important job. They publish "feminist, racially diverse, and LGBT-positive children's books, in an effort to highlight and positivity the reading landscape for children everywhere." The founders wanted the books to stand up for values ​​like racial justice and disability pride while maintaining optimism and positivity.
Graystone Kids
Greystone Kids is a Canadian publisher that creates "high-quality, visually appealing, beautifully written, sustainably produced picture books for young readers and non-fiction books for middle-grade readers." I'm a big fan of their Aboriginal picture books by Julie Fleet – any of them should be checked out ASAP. Greystone Kids' imprint, Aldana Libros, specifically prints international authors and illustrators. Reading The Capybaras by Alfredo Sodergate was one of the most notable books to read recently.
Groundwood Books
Groundwood Books is another Canadian publisher that produces amazing award-winning children's books depicting different cultures, races, abilities, sexual orientations and genders! They produce a lot of amazing reads, but I have a sweet spot for Sara O'Leary and Qin Leng's A Family Is A Family is A Family – you've supported me through so many pride stories!
Lantana publishing
Lantana Publishing encourages "diversity and inclusion, social and racial justice, women's empowerment, compassion, mindfulness and well-being, environmental sustainability, and more." Their books are beautiful and thoughtful, and the last title I dug up was Anita and the Dragons by Hana Carmona and Anna Kona.
Lee Lu Box
Lee and Low is the largest American publisher of multicultural children's books. Minority-owned Lee and Low have been on a mission to publish thoughtful, authentic picture books for 30 years. Also, the Diversity Core Survey is a key tool in measuring the composition of the publishing industry on the basis of race, gender, sexual orientation, and ability. Most importantly, they re-conduct the survey every four years, allowing for an increased understanding of how the industry is changing. They have an imprint, Tu Books, for middle grade and YA.
night libros
Lil' Libros Books Catalog offers easy reading in two languages ​​and Latin American culture. Besides simple books about historical characters and places, it also features telenovelas, loterias, and stories about the lives of Latin American children.
Make me a world
Artist and writer Christopher Myers is the creative director of Random House's Make Me a World imprint. Myers describes the goal as "[w]We strive to imagine a world in which no young person is invisible, where no child's story is erased, where no glass ceiling presses on a child's dreams." They have produced famous picture books such as Snow Angel and Sand Angel by Lois-Ann Yamanaka and Ashley Lukashevsky , and award-winning YA writers such as Akwaeke Emezi's Pet.
mango and marigold printing
Mango and Marigold Press publish stories about the South Asian experience, ensuring that they are original and accurate. They cover holidays such as Diwali, Eid and Ramadan, and focus on topics such as self-empowerment and mindfulness.
read peace
Salam Reads is an imprint of Simon & Schuster, which produces high-end books on Muslim life. They release comic books, middle classes, and YA across a variety of genres and styles. A recent favorite of mine, award-winning Bilal Tabakh Dal by Aisha Saeed and illustrations by Anoushi Syed, is a fascinating story about community and shared traditions.
compose poetry
Kwame Alexander HarperCollins' imprint, Versify, has produced many wonderful books about children's multicultural experiences. The legendary Alston Boys series from Lamar Giles is delightful, and I also loved Sophia Pasternak's two-book series Anya and the Dragon. Plus picture books like ¡Vamos! Let's cross the bridge to Raul III, a fool and a great great.
---
All in all, these thirteen diverse publishers and imprints of children's books do a very interesting job. Explore their catalogs, learn about their featured authors, and find yourselves reading your way through an abundance of top-notch stories. For more, Charney Gordon here and read He curated a longer list worth following. So, we wish you a happy exploration! I know you'll find some great stuff out there.