Rory McIlroy will play alongside Scotty Scheffler and John Rahm in the first two outings of The Players; McIlroy finished second at Bay Hill and aimed for TPC's second Sawgrass win; Watch the opening round live on Thursdays from 11:30am on Sky Sports Golf
Last updated: 06/23/03 at 8:13 am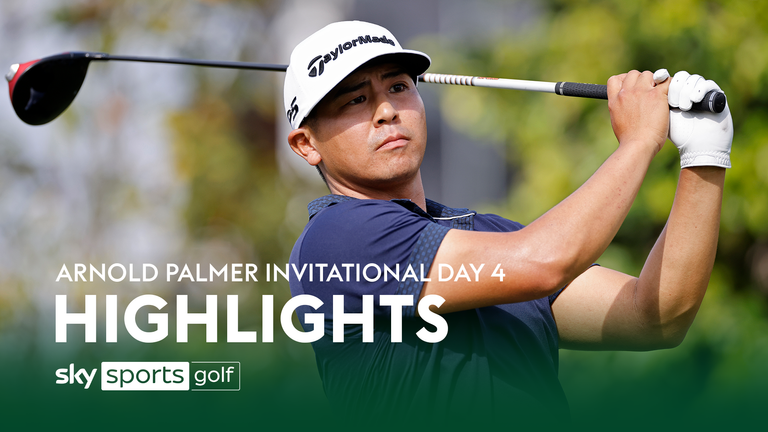 Excerpts from the fourth round of the Arnold Palmer Invitational at the Bay Hill Club

Excerpts from the fourth round of the Arnold Palmer Invitational at the Bay Hill Club
Rory McIlroy believes his game is showing signs of progress ahead of The Players after narrowly missing out on a win and a return to world No. 1 at the Arnold Palmer Invitational.
The Northern Irishman blended seven birdies with five bogeys during the enchanting Final Round 70 at Bay Hill as a group of players chased the win onto the star-studded leaderboard, taking him to second place and a shot behind champion Kurt Kitayama.
McIlroy has another chance to take on Jon Rahm as world No. 1 at TPC Sawgrass, where the Spaniard and Scottie Scheffler will be partnering for the first two days, with the four-time major winner happy to head into the PGA Tour main event.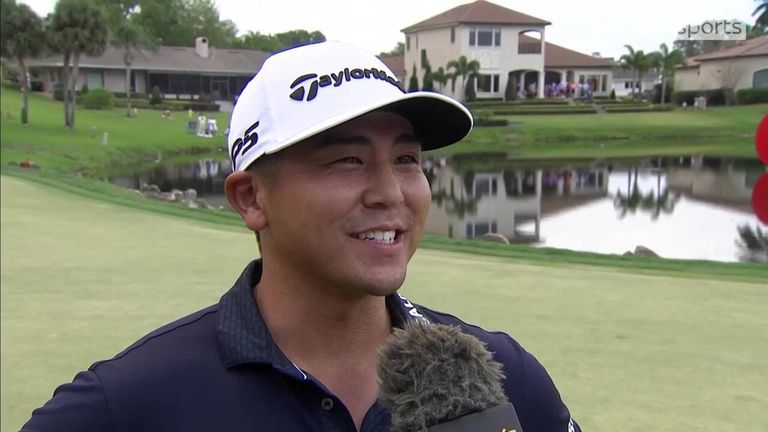 After winning the Arnold Palmer Invitational, Kurt Kitayama says he's 'proud' of his incredible achievement on the PGA Tour
"I still wish I could have taken two pictures again today, but I think everyone would say the same thing," said McIlroy. "It's one of those days and one of those training sessions where you'll regret missed opportunities and a couple of missed misses here and there.
"I need to take the positives from it, of which there are a lot. We have a huge event next week and I need to try and bring that momentum to Sawgrass. I feel like I discovered the driver a little bit more this week. Yeah, I got there.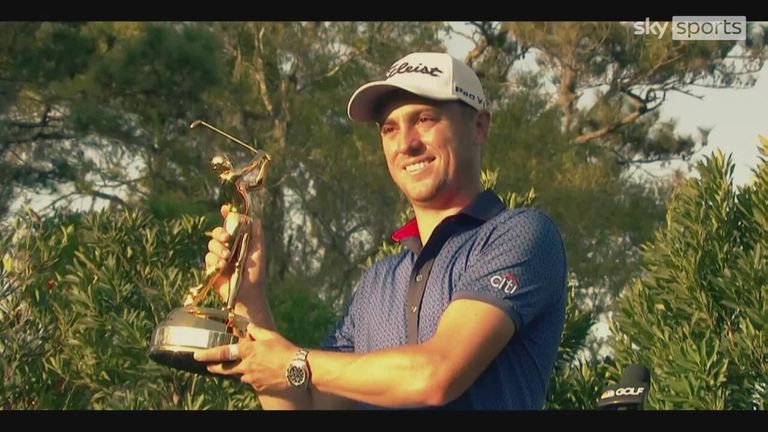 One of the highlights of the golf calendar this month takes place at The Players, with around the clock coverage from TPC Sawgrass live on Sky Sports.
"It's been a good week. I've seen some positive signs. The game is getting around where it's been for the better part of the season. So even though I didn't get a win, I'm still very happy with the way things went this week."
How McIlroy missed the Bay Hill thriller
McIlroy responded to his two-hole bluff on the day by making consecutive birdies from the fourth, then was charged with punting after canceling a dropped shot in the seventh with four birdies in five holes extending from the ninth.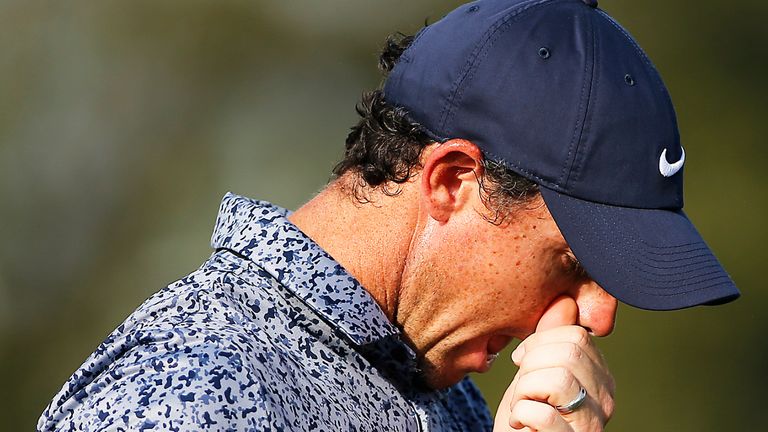 The 2018 Bay Hill champ made consecutive bogeys of the 14th, but made a two-out birdie at the 16th to keep his hopes alive, then squandered a 10-foot opportunity on the final green and finished the week with eight under.
"If I look back on today, the only thing I will regret is shooting the tee in 14," McIlroy admitted. "I chased 13 points and got 14 poles and I honestly think I'm still like one or two behind the lead.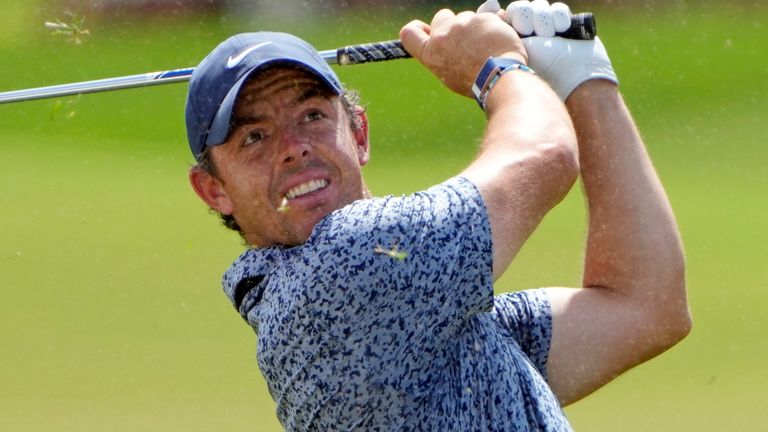 "As I walked to the 14th green, I looked behind me at the scoreboard, and I was ahead by one. If I had known that, I wouldn't have tried to play the putt I played on the 14th, which was unfortunate.
"I ended up making a bogey there and then swung badly on the tee on 15th and bogey. I finally had a chance—hit a big putt and just missed on the low side—but it's been a good week."
Live Players Championship
March 9, 2023, 11:30 a.m
Go on with your life
Scheffler was happy even though he almost missed
Defending Arnold Palmer, Invitational winner Schaeffler had the chance to reclaim the World No. 1 from the Ram, though the pit bogey finally dropped him two laps from the pace to fourth.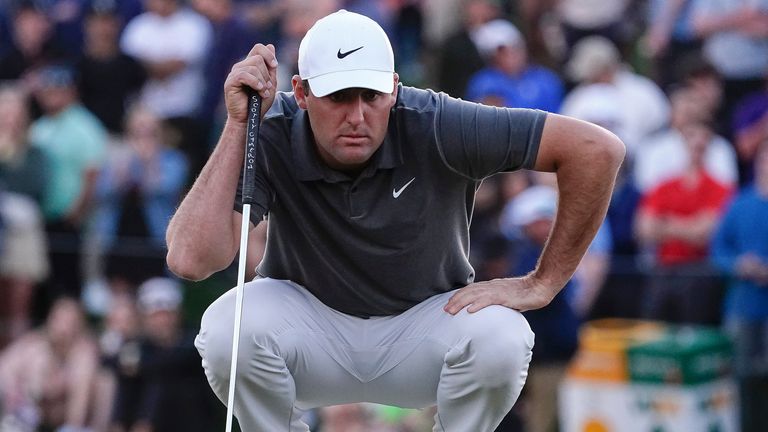 "Today was a lot of fun," Scheffler said. "Obviously I wish I could have played a little bit better, but at the end of the day I put up a good fight. I didn't have my best game today.
"I still gave myself a chance after some bad mistakes on the front nine, but Kurt [Kitayama] I played a great game of golf today. I think Birdie 17 and 17 par 18 to finish and win one is very special."
Live Players Championship
March 7, 2023, 2:00 p.m
Go on with your life
What then?
Sky Sports Golf will be the home of The Players in 2023, with nearly 60 hours of live coverage from Tuesday to Sunday of tournament week and a range of additional content available for you to enjoy.
Live coverage begins on Tuesdays with 'Live from The Players' at 2pm, while the opening round kicks off on Thursdays from 11:30am on Sky Sports Golf!