CS Pacat is fast becoming one of Australia's bestselling authors, and they do it by following one very simple formula.
Just write what you want Wants to see.
As an eccentric teenager, Pakat never saw himself reflected in anything he read. Or watch it in movies and TV. Or anywhere else for that reason.
"If there's nothing that reflects you in the broader culture, you feel like you're wrong, or you just don't fit," Bakat told ABC RN's Big Weekend of Books.
"[There's] The idea that monsters and vampires can't see their own reflection.
"Not being able to see yourself makes you feel like a monster."
Which is ironic, because the fantastical fantasy world of monsters and magic is where Bakat found his home. Or rather where they built their home.
CS Pacat released his first novel, Captive Prince, 15 years ago as an online fantasy.
Centered on the romance between princes from rival countries, it is also set in a symmetrical universe – a world where LGBTQIA personalities are normalized and heterosexual lifestyles are not assumed.
"I grew up in the '80s and '90s, where there were very few strange characters… and if they existed, they were often in structures of persecution."
"It was giving me a feeling that what it meant to be gay was to be persecuted. So, it was really important to me when I started creating my own fantasy worlds, creating worlds where it was natural to be LGBTQ+."
This approach has paid off for Pakat in more ways than one.
After being told by several publishers that people weren't interested in queer stories, the novel garnered a huge following on LiveJournal, and was soon followed by a publishing deal with Penguin.
"I knew, like [fans] They were telling me that the market already existed. But at the time, the market was mostly online."
"It was a community of people roughly experiencing what might be the stories that would explode into the commercial mainstream after about a decade."
Since the success of the Captive Prince novels, Pacat has also turned his attention to graphic novels – creating the Fence series, with a story set in the competitive world of dueling.
Gatekeepers began 'demanding diversity'
Pakat believes that we have now entered a golden age of publishing in which custodians who resisted totalitarianism demand diversity and encourage underrepresented writers to push boundaries.
"This is a hungry market for people who have wanted to see themselves in stories for a long time, and when those stories come out, we go out in droves to read them," Pakat says.
Tom Taylor agrees that we are entering a golden age for diversity in storytelling.
The graphic novelist and comedian captured global attention last year when he unleashed a bisexual Superman into the DC universe — Jonathan Kent, son of Clark Kent and Lois Lane.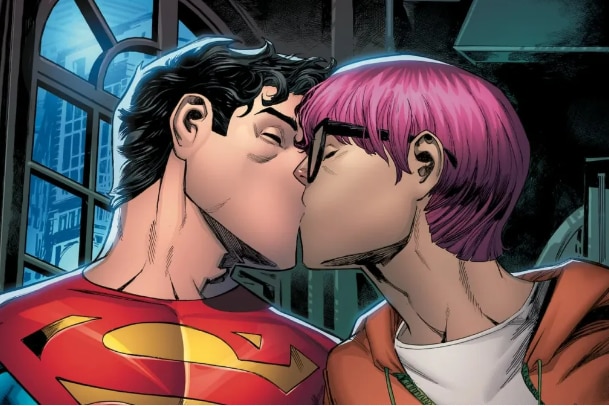 "We had people calling us to say they were out that day. They saw the news and went out to their friends and family. Not just young people, but people in their forties," Taylor says.
Of course, there were haters too, but for Taylor, the positivity far outweighed any backlash.
"People called us from countries where they couldn't go out legally…just to say we made their lives a little better that day," he says.
After the success of Gay Superman, Taylor was asked to introduce a trans character to the DC Universe, and Dreamer/Nia Nal (played by actor Nicole Maines) is now the first superhero on TV.
"We have to tell different stories now and do it in collaboration with the people at the top," he says.
"We no longer say 'Hey, do this please, please, please,' and you get rejected. They say, 'Yes, sure.' "
While some sections of the publishing industry have responded to the thirst for more comprehensive work, it is the genres of fiction, such as fairy tales and superheroes, that have led the charge.
For Pacat, it's the perfect place for a bold experiment.
"The literary genre is free from the constraints of realism," Bakat says. "The world of gods and monsters is a wonderful playground for freedom of expression, ideas and experience."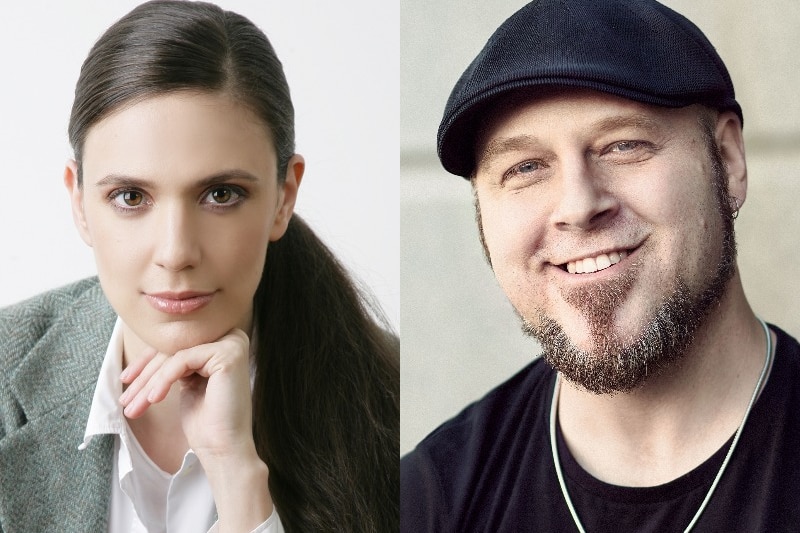 Superheroes in particular spend their moments in the sun. Taylor thinks it has to do with the turbulent times we live in.
"There were times historically when we were drawn to superheroes. Times of war, times of stagnation," he says.
"There is a lot of disappointment in our current system, with governments not doing enough, and companies operating in greedy ways, just to benefit themselves."
"We look to superheroes to show us something better than what we have. People just want to see good people do good."
When it comes to acting, there is less room for confusion with visual storytelling, according to Bakat, and the reader is less likely to expose their own biases in the story.
For example, they cite the controversy that arose when The Hunger Games moved from the page to the movie screen and some readers were surprised to realize that Rue's character was black.
"Many readers did not notice that it was black when they read the book, because they brought their kind of white interior to read and threw the book with white people."
"Vision is belief. If you put something in my comic, the reader can't help but know that it happened."
Who decides what is the real book?
Comics and graphic novels have always been around, with some dismissing them as "poor".
"There was a stigma associated with comics and a stigma associated with comics readers as well," Taylor says.
"This is a matter of management. It is about who decides what is a book and what is not a book. And if someone says it is not a book, why is this graphic or graphic novel being sold in bookstores?"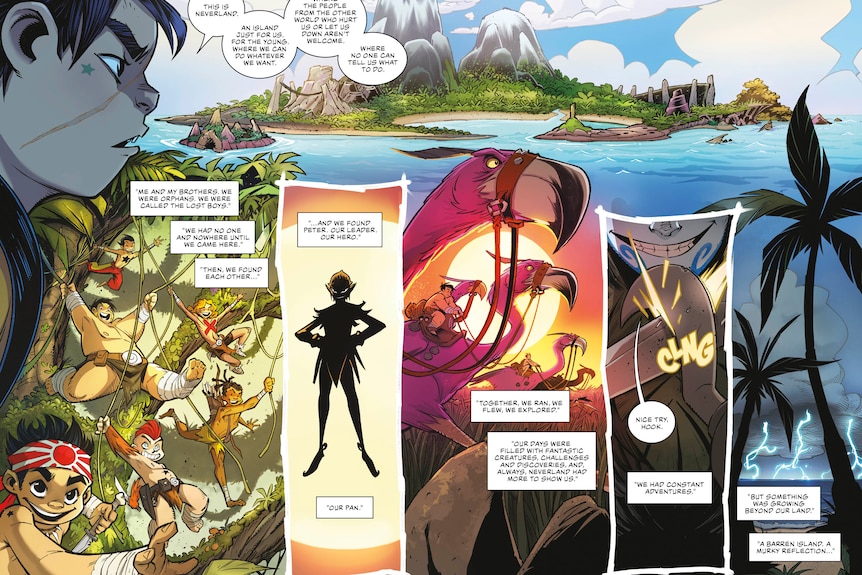 When he first wrote The Deep, Taylor couldn't find it on any bookstore shelf in Australia. It's a different story now that it has turned into an internationally successful TV series.
"There is money in comics. That's part of what might change people's opinions."
He feels that the industry has also recognized that comics and graphic novels are a gateway to reluctant readers.
"For teens who may have given up the habit of reading, turn the pages, are visual, and engage," Taylor says.
"They have great stories and a lot of feelings. It's the greatest literacy tool.
He adds that graphic novels are the first type of book stolen from libraries. why? "Because young people want to read it!"
But do we really need more superheroes? Hell yes, according to Bakat.
"When we feel powerless, it's great that we can escape into a character who is so strong and can use that power to change things for the better.
"Superheroes make us feel that it's possible to age change."
CS Pacat and Tom Taylor were in conversation with Beverley Wang from Stop Everything! As part of the Big Weekend of Books on ABC RN. Follow interviews with some of your favorite authors – and others we know you'll love – on the ABC listen app.
.